ZDALLINOLT, also known as Zalleo V, (Pronounced Zee-doh-ll-ihn-olh-t) is the short form for Zalleo Dash A L L I N O L 3.0.9 is a robot Zalleo IV with three heads, six arms, five legs. He is a secret lieutenant guard for night to keep out intruders to the Chawm Bawket along with RST and EZ. His boss is Plankteegee and his co-boss is Kahyren (Plankteegee's computer wife). He only can sense by smells and mouth, not eyes strangely unlike most other inventions. It is located strange because he has a relationship with the Beldam from Coraline since he mostly resides in the other world trying to give plans to the Beldam who nicknames herself the Other Mother to get Coraline's soul but always have failed and in fact, Squidbob and some of his friends go to check on Coraline and are close friends with her and Wybie. He lives in the Other World (which is now a spider web). He sometimes comes to guard Plankteegee's Lab but not often since he lives in the Other World. He is the most powerful invention Plankteegee created so far and is the most powerful in the sea (only Eternal Destroyer Sennin is more powerful). He is very mad that Sennin is way higher and he makes fun of him as "Eternal Stupid Poop" or "Eternal Drowsy Grumpy Head". This also angers Sennin. Sennin wants to destroy ZDALLINOLT and failed several times. Later, he became more powerful than Sennin and it killed Sennin and everyone panicked since they had no ruler. Plankteegee was proud of him but later Sennin was revived by the Element Gods and was able to become more powerful than he was. Sennin then took out his most powerful KameBlaster and blasted a Kamehameha and it killed ZDALLINOLT and Plankteegee was upset. Here is the transcript:
Eternal Destroyer Sennin: ZDALLINOLT, you do not know what justice you just carried and it was carried from us all. The sea will not survive the day because of you. You should be ashamed and stopping randomness and forget about the stupid army.
ZDALLINOLT: YOU WON'T GET AWAY WITH THIS SENNIN! I ALREADY HAVE JUSTICE AND PLANKTEEGEE WILL GIVE JUSTICE ON ME TO RULE THE SEA AGAIN. THE GODS DON'T KNOW WHAT FACE THEY HAVE BEEN THROUGH!
Eternal Destroyer Sennin: Your right. The gods may have not known what face they have been through, but they wanted the sea to survive so its actually all (to Plankteegee) your fault. (Points to Plankteegee)
Plankteegee: (sweating) ME?! HOW COULD IT BE MY FAULT?!
Eternal Destroyer Sennin: It could be anyone's fault. It could've been Squidbob's fault but it was yours. You get what you directly have. In deed, I have my army right next to me so you don't know what your falling for. Now, don't be shabby because.
ZDALLINOLT: ?!
Eternal Destroyer Sennin: KAMEBLASTER HA! (he releases KameBlaster and aims at ZDALLINOLT, he charges a Kamehameha at him and ZDALLINOLT dies forever and is shed to pieces)
Plankteegee
: FUUUUUUUUUUUUUUUUUUUUUUUUUUUUUUUUUUUUUUUUUUUUUUUUUUUUUUUUUUUUUUUUUUUUUUUUUUUUUUUUUUUUUUUUUUUUUUUUUUUUUUUUUUUUUUUUUUUUUUUUUUU! (cries) No! Not my invention! (handcuffed by
Sennin
, everybody cheering)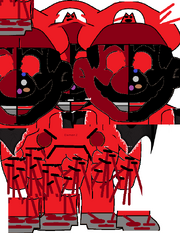 Later, he was split and revived into ZDALLINOLTMKIIEVENSTRONGERTHANETERNALSTRONGPOOPBECAUSEHEDOESNTSTANDACHANCEAGAINSTMEANYMOREORPLANKTEEGEE
Ad blocker interference detected!
Wikia is a free-to-use site that makes money from advertising. We have a modified experience for viewers using ad blockers

Wikia is not accessible if you've made further modifications. Remove the custom ad blocker rule(s) and the page will load as expected.