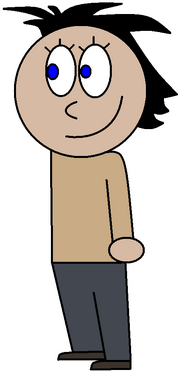 Skippy is an 8 year old girl that use to live with the Duncan Family. But, the Duncans doesn't think Skippy is real. So, Skippy left the family and got adopted by
Aeemeh
. She likes to hang out with Gaeeb.
Before she left the Duncan Family
Edit
Amy Duncan says that Skippy shares the same room with Charlie and when she is afraid of the dark, she uses fireworks as light.
Ad blocker interference detected!
Wikia is a free-to-use site that makes money from advertising. We have a modified experience for viewers using ad blockers

Wikia is not accessible if you've made further modifications. Remove the custom ad blocker rule(s) and the page will load as expected.